Downloading Word Whomp Underground
100% safe download!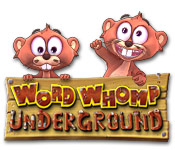 Help the wacky gophers collect acorns and spare parts for their underground drilling machines by spelling as many words as you can!
When you run the downloaded file, it will start the Big Fish Games installer. Big Fish Games is our download provider.