Downloading Mae Q`West and the Sign of the Stars
100% safe download!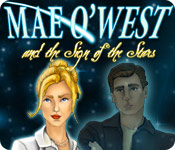 Sleuth around the town to see if you can uncover the mystery behind the disappearance of Mae`s husband.
When you run the downloaded file, it will start the Big Fish Games installer. Big Fish Games is our download provider.