Downloading Gazillionaire III
100% safe download!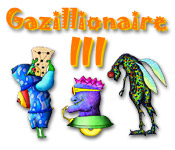 Gazillionaire is a wild Simulation game where you explore new worlds, shop for bizarre things like moon ferns, babel seeds and kryptoons, and amass an inter-galatic fortune.
When you run the downloaded file, it will start the Big Fish Games installer. Big Fish Games is our download provider.