Downloading Enchantia: Wrath of the Phoenix Queen Strategy Guide
100% safe download!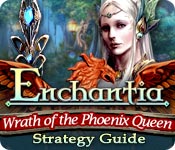 Get tips and hints from our handy Strategy Guide! Follow our crystal clear instructions and helpful tricks to succeed!
When you run the downloaded file, it will start the Big Fish Games installer. Big Fish Games is our download provider.