Buy Asian Mahjong
Service provided by Big Fish Games!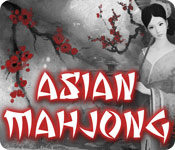 Improve your rank and progress through Asian Mahjong. Remove all of the special tiles, complete over 100 unique levels, and earn 26 trophies along the way!
Please allow the pop-up which will appear from this window. You will be transported to Big Fish Games, who provides the purchasing service. If you haven't already registered at Big Fish Games, you need to do so in order to buy the game.